ITECH IT-M3200 Series High Precision Programmable DC Power Supply
Unprecedented Programmable Power Supply
The IT-M3200 brings state-of-the-art technology in 1U half-rack. Learn how IT-M3200 can revolutionize your tests.
The IT-M series programmable power supplies are not just better, they are in a different league.
Traditional Power Supplies Aren't Built for Flexibility
Stop letting brand names tell you that "there's a system for that" and paying for outdated technology you don't need.
Our modular design breaks through the traditional testing system limitations, allowing you to configure & build test platform according to your own test requirements.
Electronics Industry Awards 2020 Winner
Only 5 products are shortlisted in this year's "Power Products of the Year" trophy. ITECH is the only power electronics company in the world to win the award.
IT-M3200 high-precision programmable DC power supply adopts a mixed modes design, which not only takes into account high power and low ripple
output, but also has dynamic load response, switching between multiple current measurement ranges. It meets various current measurement
requirement from ampere level to micro-ampere level.
IT-M3200 has a flexible modular architecture, independent multi-channel design with synchronous operation function. Users can configure each
channel arbitrarily according to the test requirements of the DUT. The maximum channels is up to 16 which can meet various customized test
requirements. It is widely used in the test fields of 3C products, semiconductor devices, 5G, IoT and medical electronic equipment, etc.
Model
Voltage
Current
Power
Resolution
Accuracy
Interface
Size

≤0.03% + 8mV/≤0.05% + 100nA

Optional RS232/CAN/LAN/

GPIB/USB/RS485/external analog

≤0.03% + 8mV/≤0.05% + 100nA

Optional RS232/CAN/LAN/

GPIB/USB/RS485/external analog

≤0.03% + 12mV/≤0.05% + 100nA

Optional RS232/CAN/LAN/

GPIB/USB/RS485/external analog
1U Half-rack, maximum power is up to 360W
Wide range measurement
Low ripple and noise
High resolution, high accuracy and high stability
Current readback is up to 10nA
Four current measurement ranges Low/Middle/High/Auto
CC/CV priority setting
Foldback
Adjustable rise/fall time, soft start / stop
Independent control of multiple channels, up to 16 channels
Different timing output of each channel to achieve synchronization or proportional tracking
List programming
Support multiple communication protocol, CANOPEN, LXI, SCPI
Five optional cards, supporting RS232, CAN, LAN, GPIB, USB_TMC, USB_VCP, RS485, analog and IO communication
Multiple protection, OVP/OCP/OTP/OPP/UVP/UCP
Smart sensor module testing
Acceleration sensor, gyroscope, flow sensor, pressure sensor
5G test
GSM module, WiFi module, optical module
Power semiconductor discrete device testing
IGBT chip, power management chip, LED/OLED display power consumption
Wearable device testing
Medical wearable device, smart bracelet

IT-M3200 provides 360W power output with 1U half rack size. Besides of the high-power density, it has high resolution, high accuracy and multi-range measurement functions. With auto-ranging design, the device covers a wide range of application requirements.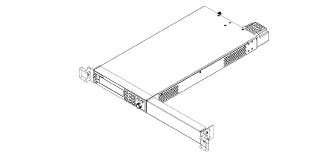 Modular Design, Flexible Combination
The unique plug-in design makes it as simple as building blocks to stack IT-M3200 devices, without purchasing any additional accessories. Meanwhile, users can choose optional IT-E154 rack mount kit to install one or more units into a standard 19-inch cabinet easily.

Optional IT-E154A/B/C Rack Mount Kit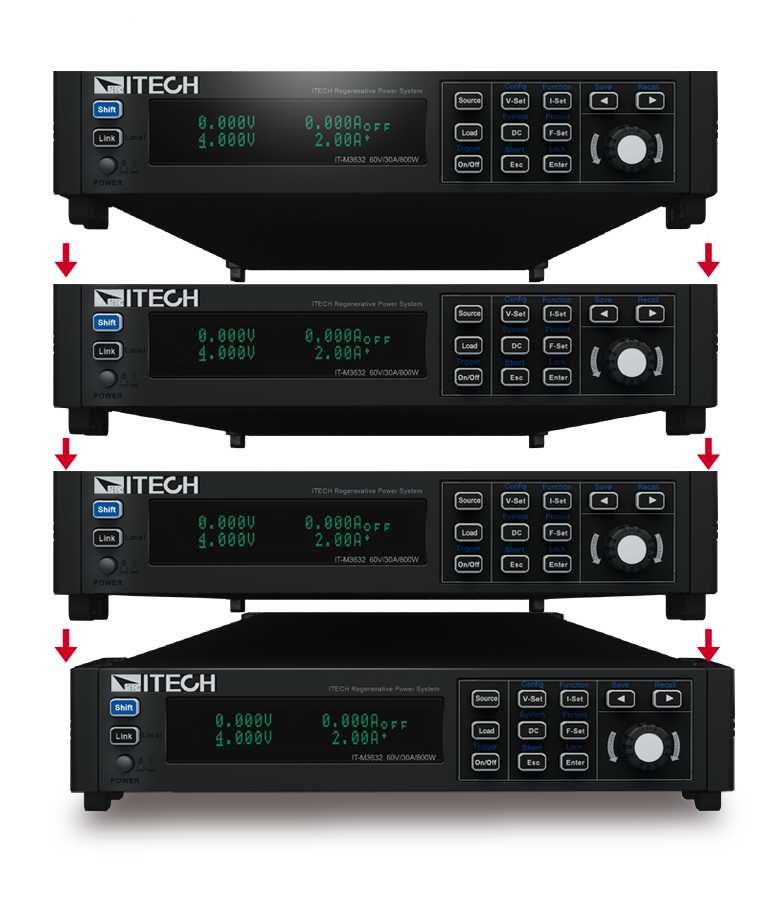 Multi-Level Current Range
IT-M3200 provides multi-level (Low/Middle/High/Auto) current range switching, with resolution up to 10nA, to meet the current measurement needs from Amp level to micro-amp level. The user can realize the flexible switching between low and high current measurement at the Auto level, no need to control manually. This function is suitable for testing in the fields of 5G, wearable devices and other low power consumption products.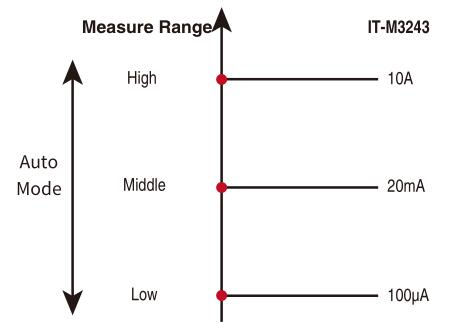 Multi-Channel Independent Control
IT-M3200 Series is provided with independent multi-channel design to simplify the complex wiring between device and PC. When the communication interface of 1 unit IT-M3200 of a multi-channel system is connected with PC, we may realize remote control of 16 channels at maximum.
IT-M3200 series have CC/CV priority function, which helps the user to solve the problems, and make the tests easier especially for the applications of high speed power supply or no overshooting current. Users can get fast voltage rising time by CV priority mode. This is helpful in the high-speed voltage test. Users can also choose CC priority mode to output no overshooting current. It's good for test DUT under CC working condition. This is used in various application fields such as laser test, IC test, charge and discharge test, transient simulation of power supply in automotive electronics and so on.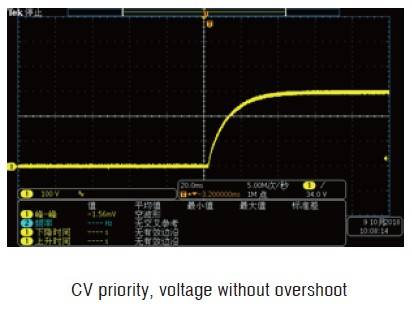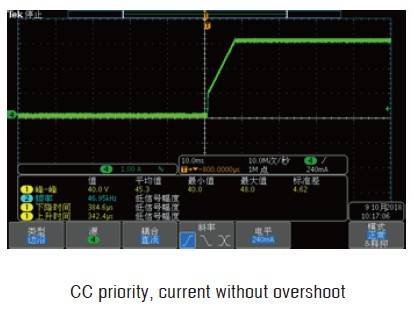 IT-M3200 Series can be set the rise up and fall time of output voltage or current to prevent the sudden up and down of voltage at the moment of onloading or unloading, triggering the DUT false protection action.

IT-M3200 Series with Foldback protection function, is used for turn off the output when the power supply is switched by CV/CC, so as to protect certain DUT that are sensitive to voltage overshoot and current overshoot. User can specify working mode and set the delay time protection, if the current working mode is switched, it will trigger the protection and turn off the output when the delay time is used up.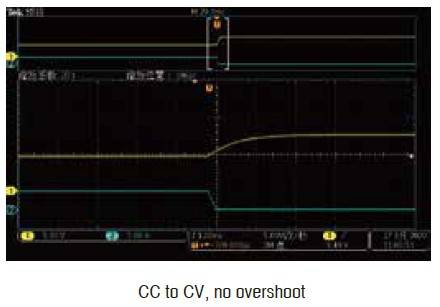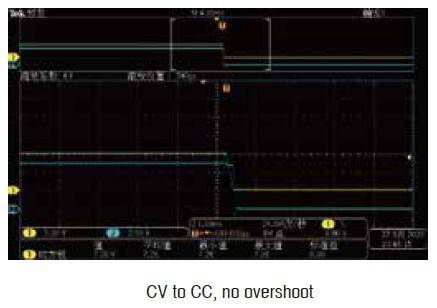 IT-M3300 does not need any software, according to users test demand, it can be edited output waveform generated by voltage and current, and can control voltage rising slope and falling slope. When receiving the trigger signal, it can switch loading waveform automatically.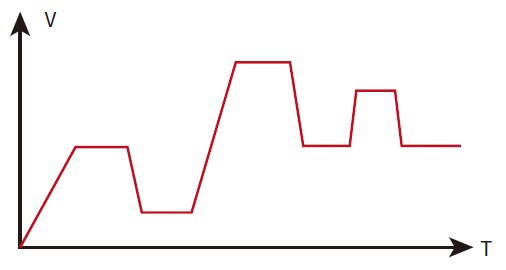 The Link function is mainly designed for the cascade control of multiple devices. It is especially suitable for the multiple DUT synchronized testing or the application of multi-channel power input. IT-M3200 series support Duplicate / On-Off / Track of three modes, user only need to set the parameters on one of the power supplies, then automatically copy the set parameters or proportionally synchronize to other devices of M3200 series in the cascade circuit. IT-M3200 series may performance two solutions of synchronous power-on and in sequence power-on When the link-on / off function is used with the on / off delay function in the menu.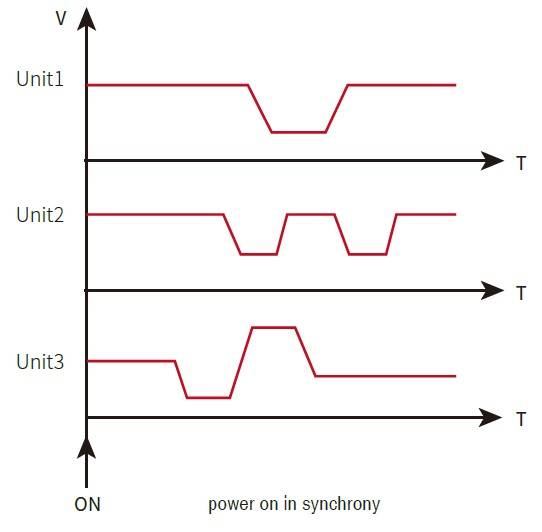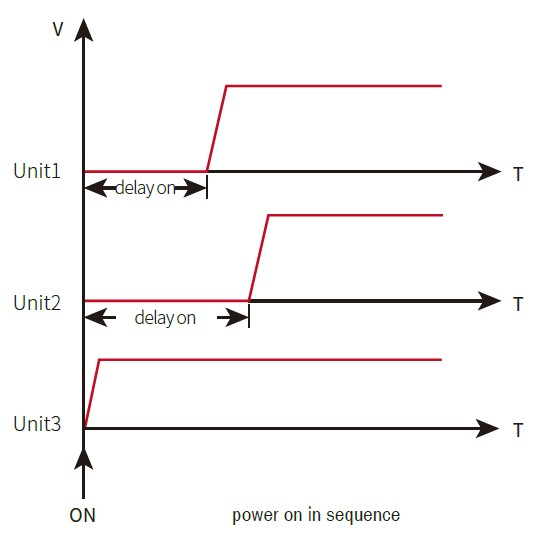 IT-M3200 series provides below optional multiple interfaces on rear panel to realize different functions, like communication interface, external analog interface.
| | |
| --- | --- |
| Model | Interface |
| | |
| | |
| | |
| | External analog/RS485 interface |
| | |
| | |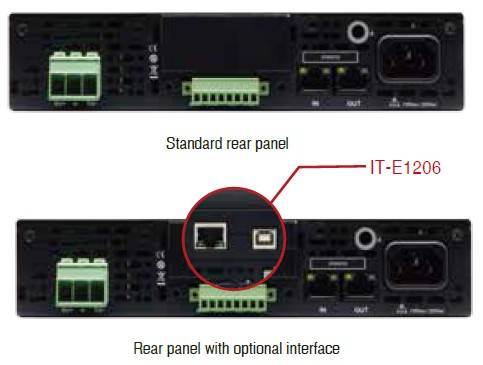 Now, Here's the Technical Bit…Such As Rise Time etc.
IT-M3200 Series User Manual
Related Technical Articles & Application Notes
You Need to Be a Registered Customer to Download
Installation Guide
Communication Protocol
Programming Guide
Application Driver
Control Software
LabVIEW Driver
LabVIEW Examples
Fuel Cell Simulation Software
Battery Module, Pack Test Software
Battery Simulator Software
Solar Array IV Curve Simulator
Demo Keys
Dedicated Engineer
Helping you select the ideal hardware & software with confidence.
Customized Equipment
Change resistance regulation to 0 ~ 10 Ω before shipping the unit?
Short Lead Time
Even on special orders & custom made power supplies.
Technical Support
Cut off current at a certain voltage with a feedback loop in Matlab?

2-Year Warranty
Buy with confidence.
Fast Delivery
To Mexico and United States in 5-8 days.
ITECH Authorized Distributor
When choosing an industrial equipment, It is essential to work with experts who have had actual experience installing, using, and repairing them. This puts us in the top 2% of the authorized distributors and service providers.
We deliver custom/special order ITECH power supply while maintaining the original warranty.