ITECH IT8912E LED Test Programmable DC Electronic Load
Test your devices with specific circuit
IT8900 series high accuracy testing electronic loads can simulate the real output of LED lights with different characteristics.
Take your tests to the next level and switch to a partner that's constantly innovating on your behalf.
High-Cost Systems Just Aren't Built for Flexibility
Stop letting brand names tell you that "there's a system for that" and paying for outdated technology you don't need.
Our modular design breaks through the traditional testing system limitations, allowing you to configure & build test platform according to your own test requirements.
Their specific circuit can realize CR-LED mode, adjustable frequency, duty ratio PWM dimming output port (frequency:20HZ-2KHZ). I-pp/I-max measurement function can test current ripple and start up surge current of LED constant flow source. Voltage and current testing speed can reach 50KHZ. IT8900 series provides CR-LED / CC / CV + CC / CR / CW and other working modes, built-in USB / RS232 / GPIB communication interface. Widely used in LED driver power dimming test.
Up to 20KHz CC dynamic mode
Voltage resolution up to 10mV, current resolution up to 0.01mA (10uA)
Voltage/current measurement speed up to 50KHz
Various working modes CR-LED/CC/CV+CC/CR/CW etc,to protect LED driving power supply.
Unique CR-LED mode, providing the perfect PWM-LED Driver test solution
Easy programmable parameter setting, applicable for simulating LED lights with different characteristics
Automatically judge whether the test results beyond the set specifications according to high / low limit specifications of the test parameters
Adjustable frequency,duty ratio PWM dimming output port
I-pp/I-max measurement function can test current ripple and start up surge current of LED constant flow source
Battery test, auto test, short circuit and dynamic test function
Built-in USB/RS232/GPIB interface, support VISA/USBTMC/SCPI protocol
| | | | | |
| --- | --- | --- | --- | --- |
| Model | Voltage | Current | Power | Size |
| | | | | |
Dynamic test function (Tran)
The operation of dynamic load is periodic switch between two levels and the power supply regulation and transient response are in high and low current levels. With the change of lasting time and ascending and descending rate, the output voltage waveform can be monitored. Dynamic mode can test transient response time of power, reflecting the ability of the power for keeping itself stable during the step change of load current. Dynamic test modes can be divided into continuous transient operation, pulsed transient operation and toggled transient operation.
For CV + CC operation mode, it will be under CV mode when start up, LED driver IC or concatenated current-limiting resistor should be used. When the output current exceeds the rated value and reached constant current
interval, CC mode will be triggered for directly driving LED. This CV+CC can be used for various LED configuration models, contributing to the flexibility of system design as well as protection for LED driver source.
For LED driver power with complex dimming technology, in addition to the conventional electrical load test, dimming test is needed. In order to realize the dimming test, it is necessary to provide the PWM pulse signal to the corresponding pin. Therefore, signal generator equipment is needed during experiment. In addition to IT8912E itself CR-LED mode, IT8912E also can output external 20Hz ~ 2kHz PWM pulse waveform for dimming features drive source testing, saving cost.

Continuous Transient Operation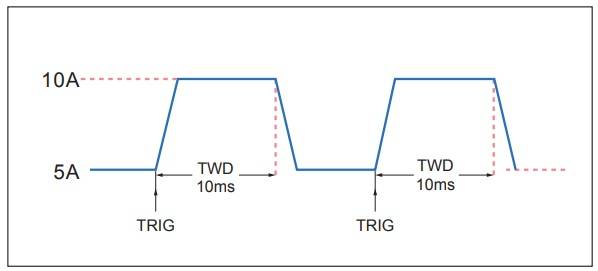 Pulsed Transient Operation

Toggled Transient Operation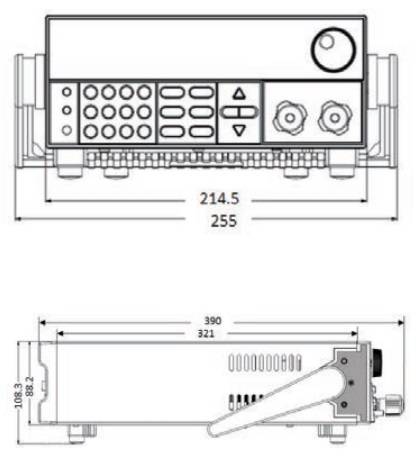 Now, Here's the Technical Bit…
Dedicated Engineer
Helping you select the ideal hardware & software with confidence.
Customized Equipment
Change resistance regulation to 0 ~ 10 Ω before shipping the unit?
Short Lead Time
Even on special orders & custom made power supplies.
Technical Support
Cut off current at a certain voltage with a feedback loop in Matlab?

2-Year Warranty
Buy with confidence.
Fast Delivery
To Mexico and United States in 5-8 days.
ITECH Authorized Distributor
When choosing an industrial equipment, It is essential to work with experts who have had actual experience installing, using, and repairing them. This puts us in the top 2% of the authorized distributors and service providers.
We deliver custom/special order ITECH power supply while maintaining the original warranty.