ITECH IT-M3100 Series Ultra-Compact Wide Range DC Power Supply
Unprecedented DC Power Supply
The IT-M3100 brings state-of-the-art technology in 1U half-rack. Learn how IT-M3100 can revolutionize your tests.
The IT-M series DC power supplies are not just better, they are in a different league.
Traditional Power Supplies Aren't Built for Flexibility
Stop letting brand names tell you that "there's a system for that" and paying for outdated technology you don't need.
Our modular design breaks through the traditional testing system limitations, allowing you to configure & build test platform according to your own test requirements.
Electronics Industry Awards 2020 Winner
Only 5 products are shortlisted in this year's "Power Products of the Year" trophy. ITECH is the only power electronics company in the world to win the award.
IT-M3100 series breaks through the traditional tech limits, in the ultra compact size of only 1U Half-Rack, the unit can not only output high power, but also has high performance and versatility. It supports the master-slave parallel mode. The full range of models support multiple stacking and parallel connection by handily designing "leg" plug-in. Fit with rack mount kit to achieve the perfect use.
IT-M3100 series consists of 12 models, providing 6 voltages grades, and can be combined to achieve a variety of output power. It has a flexible modular architecture, independent multi-channel design, and supports synchronous operation. Users can configure each channel according to the test requirements of DUT, up to max. 16*16 channels, to meet the needs of customized solutions. It has a wide range of application values and is suitable for a variety of applications such as research and development, design verification and automatic test systems integration.
| | | | |
| --- | --- | --- | --- |
| Model | Voltage | Current | Power |
| | | | |
| | | | |
| | | | |
| --- | --- | --- | --- |
| Model | Voltage | Current | Power |
| | | | |
| | | | |
| | | | |
| --- | --- | --- | --- |
| Model | Voltage | Current | Power |
| | | | |
| | | | |
| | | | |
| --- | --- | --- | --- |
| Model | Voltage | Current | Power |
| | | | |
| | | | |
| | | | |
| --- | --- | --- | --- |
| Model | Voltage | Current | Power |
| | | | |
| | | | |
| | | | |
| --- | --- | --- | --- |
| Model | Voltage | Current | Power |
| | | | |
| | | | |
1U Half-Rack, Ultra-Compact Size
Adjustable rising/falling speed of output current, to meet various test applications
High speed test, up to 10 times per second
Up to 100 steps LIST operation, support output of various dynamic waveforms
Support CC/CV loop speed and priority setting
Parallel operation can be easily controlled by one unit
Independent control of multi- channels, one communication card can control up to 16 channels, max.256 channels
Support output of different timings of each channel, can synchronize or delay the output, and supports the output of different ratios of voltage
Support CANOPEN, LXI, SCPI and other communication protocols
Five optional cards, providing RS232, CAN, LAN, GPIB, USB_TMC, USB_VCP, RS485, external analog and IO communication interfaces
Support TRACE function, can draw voltage and current waveforms in real time (Supported by program)
Battery charging test function
Software watchdog provides more reliable and safe automatic battery test solution
Various protection functions such as OVP, ±OCP, ±OPP, OTP, ensure secure testing
Provide self-locking function, when the device is self-locked, the device will not be able to output
Ultra Compact - Only 1/2 1U
IT-M3100 series power supply is only 1/2 1U. But its maximum output power is up to 850W. It has not only high power density, but also has high precision and resolution and reliable stability. The maximum output voltage is up to 600V and maximum output current is up to 100A. Since the output voltage and current are restricted by limited power, lower current can get higher voltage and lower voltage can get higher current. One unit can be used in various applications.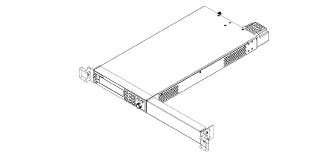 Parallel Operation Can Be Easily Controlled By One Unit
IT-M3100 is extensible. Users can have different current by units parallel connection. For parallel connection, the maximum units quantity is up to 4.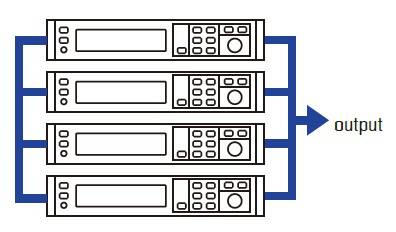 IT-M3100 series keep the function of CC/CV priority. It can make the test easier especially for the applications like high speed power supply or no overshooting current. Users can get fast voltage rising time by CV priority mode. This is helpful in the high speed voltage test. Users can also choose CC priority mode to output no overshooting current. It's good for test DUT under CC working condition. This is used in various application field such as laser test, IC test, charge and discharge test, transient simulation of power supply in automotive electronics and so on.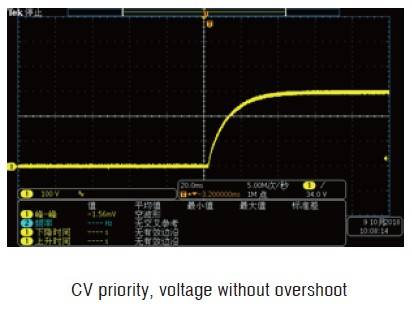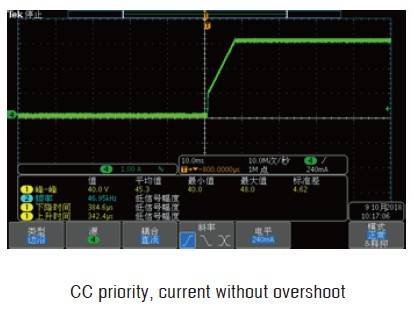 Multi-Channel Synchronous Control
IT-M3100 has the function of synchronism between multiple channels. There are 3 options: On/Off, Track, Duplicate. The synchronism works for On/Off, Save/Recall, Priority Mode, Rising or Falling of Voltage and Current Value Setting, and Protect Function. And the voltage change can be proportional between different units.
Multi-Channel Independent Control, Maximum 256 Channels
IT-M3100 Series is provided with independent multi-channel design. The channel sequence will be displayed when 16 units IT-M3100 combines to be a multi-channel power system. The user can control each unit independently by PC software when connecting the communication interface of one unit with PC. Each channel can be operated separately. IT-M3100 supports maximum 16*16 channels. One 37U rack case contains 64 channels. The user may test DUTs with different power ranges by parallel connection, making tests more flexible and device usage more efficient.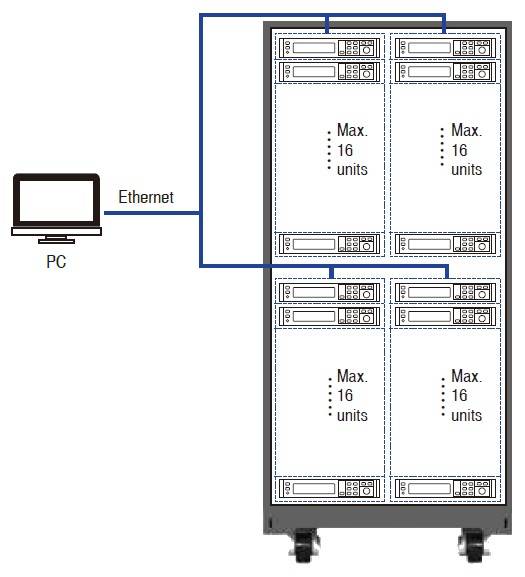 Modular Design, Flexible Combination
IT-M3100 breaks through the shackles of traditional product design, with a patented design and side ventilation design. The flexible modular design makes it simple for IT-M3100 to stack directly, no need to purchase any accessories. The open structure brings users with different free combinations, just like blocks stacking, simple and convenient.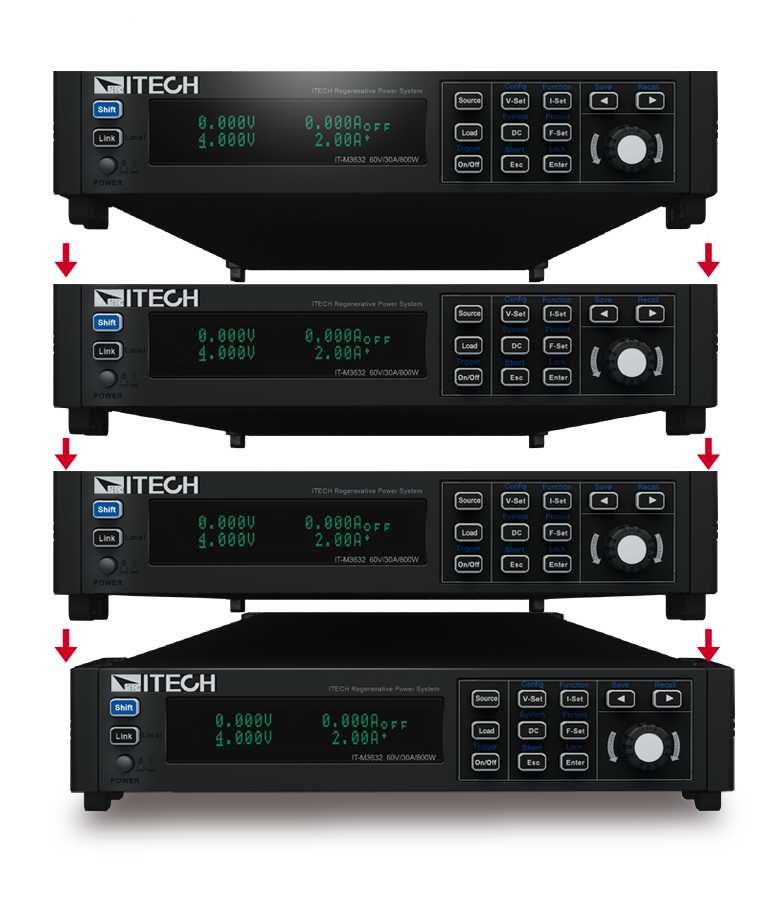 Battery Charging Function
IT-M3100 series can test batteries with its battery charging function. The users can set different parameters as turn off conditions: voltage, current, capacity and charging time. When any of the above parameters meet the set condition, it will shut off the test automatically. During the process, the users can observe the voltage, charging time and capacity. Additionally, IT-M3100 can be operated with software, which to achieve reliable auto-test solution.
IT-M3100 series adopts high density design with 1U Half-Rack space. Users may put 2-3 units on bench for initial tests at low power with less channels. When they need more power or more channels, it is convenient to use IT-E154 to gather one or multiple units IT-M3100 to install into the rack case. It is flexible for the customers to configure based on specific requirements to avoid waste.

Optional IT-E154A/B/C Rack Mount Kit
IT-M3200 series provides below optional multiple interfaces on rear panel to realize different functions, like communication interface, external analog interface.
| | |
| --- | --- |
| Model | Interface |
| | |
| | |
| | |
| | External analog/RS485 interface |
| | |
| | |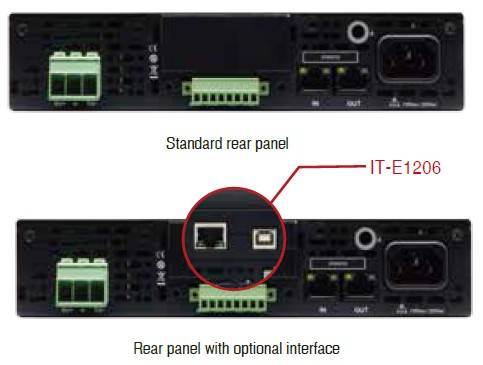 Multi-Channel Synchronous Operation Demo
Now, Here's the Technical Bit…Such As Rise Time etc.
IT-M3100 Series User Manual
Related Technical Articles & Application Notes
You Need to Be a Registered Customer to Download
Installation Guide
Communication Protocol
Programming Guide
Application Driver
Control Software
LabVIEW Driver
LabVIEW Examples
Fuel Cell Simulation Software
Battery Module, Pack Test Software
Battery Simulator Software
Solar Array IV Curve Simulator
Demo Keys
Dedicated Engineer
Helping you select the ideal hardware & software with confidence.
Customized Equipment
Change resistance regulation to 0 ~ 10 Ω before shipping the unit?
Short Lead Time
Even on special orders & custom made power supplies.
Technical Support
Cut off current at a certain voltage with a feedback loop in Matlab?

2-Year Warranty
Buy with confidence.
Fast Delivery
To Mexico and United States in 5-8 days.
ITECH Authorized Distributor
When choosing an industrial equipment, It is essential to work with experts who have had actual experience installing, using, and repairing them. This puts us in the top 2% of the authorized distributors and service providers.
We deliver custom/special order ITECH power supply while maintaining the original warranty.